Voices of Liberty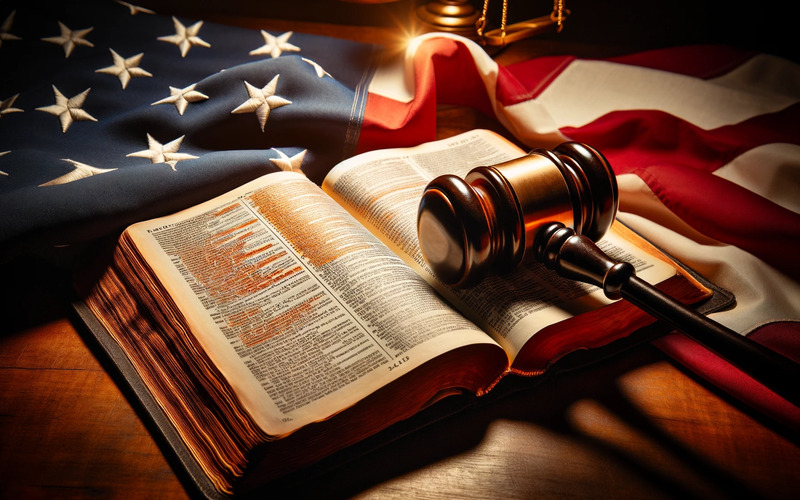 For those who live in the United States, the First Amendment is often celebrated as a cornerstone of freedom, allowing voices from all walks of life to be heard. But in this symphony of free expression, we sometimes encounter discordant notes – words that can sting and divide. This leads us to a vital question: how do we balance the liberty of speech granted by the First Amendment with the responsibility of using this power wisely?
Imagine walking through a bustling American street, a mosaic of opinions and beliefs swirling around. Here, the First Amendment acts as a guardian of diversity, ensuring that no voice is silenced. Yet, it's this very freedom that can sometimes become a shield behind which harsh, unfiltered words are hurled. Words that can uplift but also words that can deeply wound.
Now, let's turn our gaze to a different source of wisdom, one that has withstood the test of time – the Bible. The scriptures vividly acknowledge the power of words. "Death and life are in the power of the tongue," Proverbs 18:21 declares, painting a vivid image of the dual nature of speech. It's a powerful reminder that our words have the capacity to breathe life into a situation or to bring harm.
Jesus, a masterful communicator, demonstrated through his life the art of using words not as weapons but as instruments of change. He taught that our speech is a reflection of our inner selves (Matthew 15:18). It's not just about avoiding slander or deceit but about fostering words that shine light into darkness.
The apostle Paul, too, contributed to this narrative in Ephesians 4:29, urging us to use our words for edification, to build rather than to break. Imagine a world where every spoken word is a tool for constructive change!
Let's now reflect on the First Amendment through this biblical lens. The scriptures don't endorse unbridled speech. Rather, they advocate for a kind of speech that uplifts, nurtures, and mirrors integrity. The First Amendment provides the stage for freedom of expression, but the Bible guides us on how to perform on that stage responsibly.
Balancing the freedom granted by the First Amendment with the responsibility taught in the Bible is akin to walking a tightrope. We're called to embrace this freedom while being mindful of how our words impact others. This balance is not just theoretical but practical, influencing our daily interactions.
Consider public criticism – a right protected under the First Amendment. The Bible would have us reflect: Is our criticism constructive, aimed at improvement, or is it a mere expression of disdain?
In political discourse, robust debate is a hallmark of free speech. Yet, through a biblical perspective, this debate is ideally infused with respect, free from personal attacks and bitterness.
If the Bible were to comment on the First Amendment, it might acknowledge the beauty of this freedom but also remind us that this freedom shouldn't be an excuse for causing harm. The biblical ideal of speech isn't about suppressing voices but about refining them.
Self-regulation emerges as a crucial theme in this dialogue. Exercising our freedom of speech with a sense of moral responsibility means aligning our words with values like love, respect, and integrity. The community, too, plays a vital role. Much like the early Christian communities, today's society can cultivate an environment where responsible free speech thrives.
In conclusion, as we navigate the intricate dynamics of the First Amendment and free speech, embracing the biblical perspective can guide us. It's about valuing our freedom while speaking with wisdom and love. In doing so, we don't just uphold a right; we honour a profound responsibility. Our words, then, become not just expressions of individual liberty but bridges that connect, heal, and uplift, reinforcing the fabric of a compassionate society.